Well I'm wondering how many of you are dreaming of warmer days when you can get the boat back out for some warm weather fishing.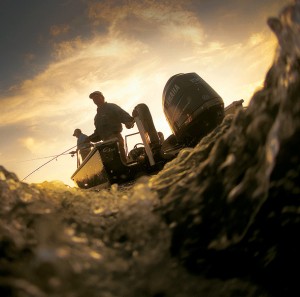 If you are it's a great time to take advantage of our Vantage special!! We all know that the Minn Kota Vantage is the greatest thing since sliced bread but they never told us that there is a certain amount of Maintenance needed to keep her running right! Gravel roads, dust and general use slowly breakdown the internals of this awesome machine. We here at The Reel Doctor have come up with a maintenance package that will keep things running like new with no hassles. Here's how:
· we completely clean out the internals and regrease,
· we change out the lift motor (these get tired and need to be changed from time to time)
· we clean the motherboard, pull all the wires apart and reinstall with dielectric grease,
· pull the prop and check for fishing line/weeds, and check for seal movement,
· check for water entering into the lower motor.
We do all this for the low price of $269.95, we spend a minimum of 4 hours and the turnaround time is usually about 2 weeks. A small price to pay for the investment in adventure!